MTP to 4x LC/UPC Duplex 8 Fibers Single Mode 9/125 OS1/OS2 Breakout 0.9mm Fiber Cable
Product Detail
Product Tags
MTP/MPO terminated cables are widely used in high density cabling environments like data centers. Traditional, tight-buffered multi-fibre cable needs to have each fiber individually terminated by a skilled technician. MTP/MPO cable which carries multiple fibers, comes pre-terminated. Factory terminated MTP/MPO connectors commonly have either 8fiber, 12 fiber or 24 fiber array.
MPO is a fiber connector type, while MTP is a registered trademark of an MPO connector manufactured by US Conec. All MTPs are MPOs but not all MPOs are MTPs.
MTP is a brand name for an MPO connector manufactured by US Conec. It conforms to MPO specs. MTP/MPO stands for "Multi-fiber Termination Push-on" connector. MTP/MPO connectors are engineered for high mechanical and optical specs. Some of these features are covered by patents. To the naked eye, there is very little difference between the two connectors. In cabling they are compatible with each other.
The MTP/MPO connector can be either male or female. You can tell the male connector by the two alignment pins protruding from the end of the ferrule. MTP/MPO female connectors will have holes in the ferrule to accept the alignment pins from the male connector.
MTP/MPO to 4x LC/UPC Duplex 8 Fibers Single Mode 9/125 Breakout 0.9mm Fiber cable, a cost-effective alternative to time-consuming field termination, is designed for high-density fiber patching in data centers which need space saving and reduce cable management troubles. With MTP/MPO connectors, LC/SC/ST/FC connectors and Corning fiber or YOFC fiber, it is optimized for 40G QSFP+ PLR4, 100G QSFP28 PSM4, 400G OSFP DR4/XDR4 and 400G QSFP-DD DR4/XDR4 optics direct connection and high-density data center applications.
Connector A

MTP

Connector B

LC/SC/FC/ST

Fiber Mode

 OS1/OS2 9/125μm 

Wavelength

1330/1550nm

Trunk Diameter

3.0mm

Breakout Leg

 0.9mm (Duplex)

Gender/Pin Type

Female or Male

Polarity Type

Type A, Type B, Type C

Glass Fiber

Corning fiber Or YOFC fiber

Polish Type

UPC or APC

MTP/MPO Insertion Loss

≤0.35dB

MTP/MPO Return Loss

UPC≥50dB; APC≥60dB

Standard Connectors IL

≤0.2dB

Standard Connectors RL

UPC≥50dB; APC≥60dB

Cable jacket

LSZH, PVC(OFNR), Plenum(OFNP)

Cable Color

Yellow Or Customized

Fiber Count

8Fiber/12Fiber/24Fiber/36Fiber/48Fiber/72Fiber/96Fiber/144Fiber Or Customized
● Used to connect equipment that utilizes MTP style connectors and Single Mode OS1/OS2 9/125μm Cabling
● Type A, Type B and Type C Polarity Options available
● Each cable 100% tested for low insertion loss and Return loss
● Customized lengths and cable colors available
● OFNR (PVC), Plenum(OFNP) and Low-Smoke, Zero Halogen(LSZH)
● Reduced Insertion Loss by up to 50%
● High Durability
● High Temperature Stability
● Good Exchangeability
● High Density design cuts down on installation costs
MTP Connector Gender/Pin Type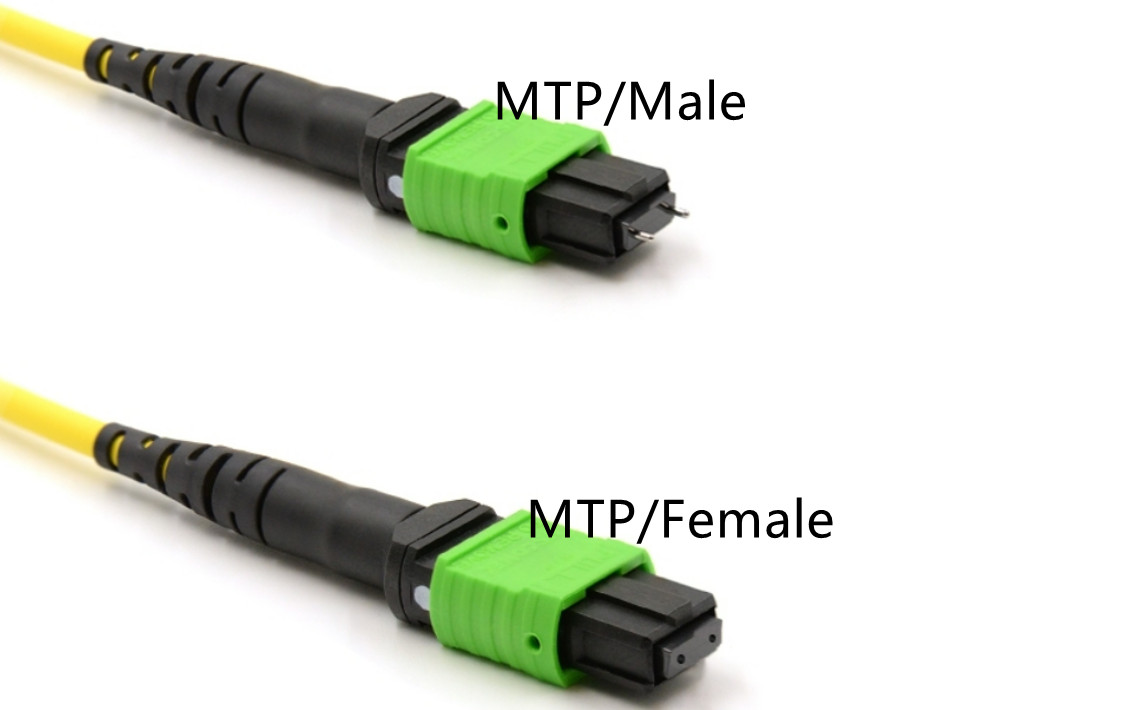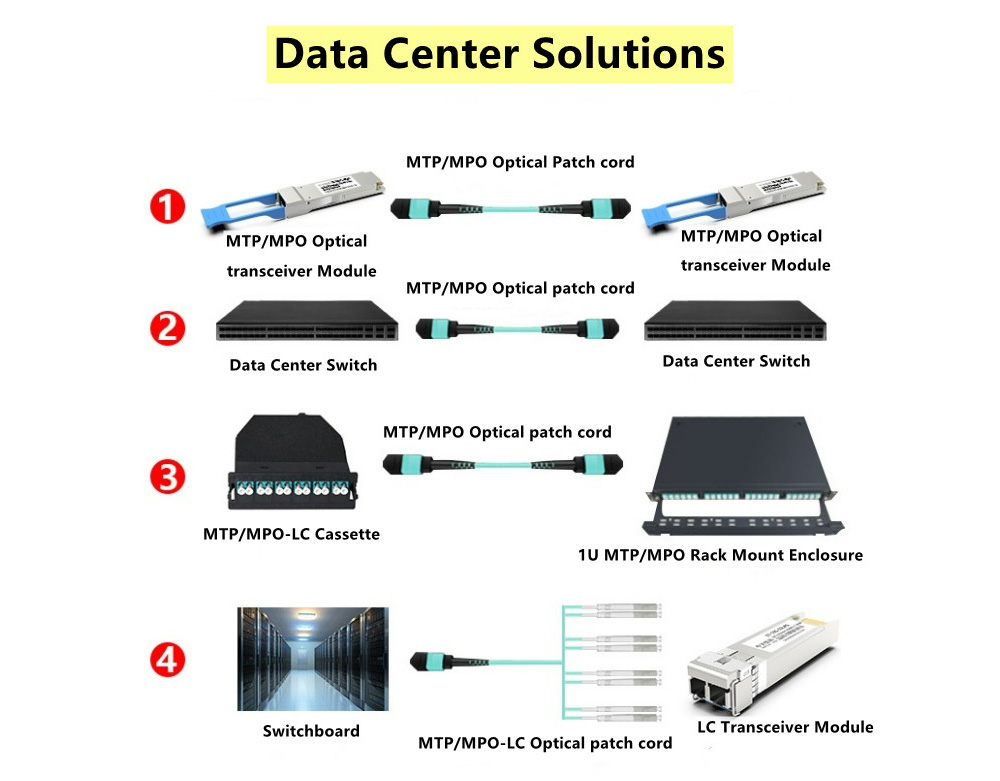 Custom Standard Connectors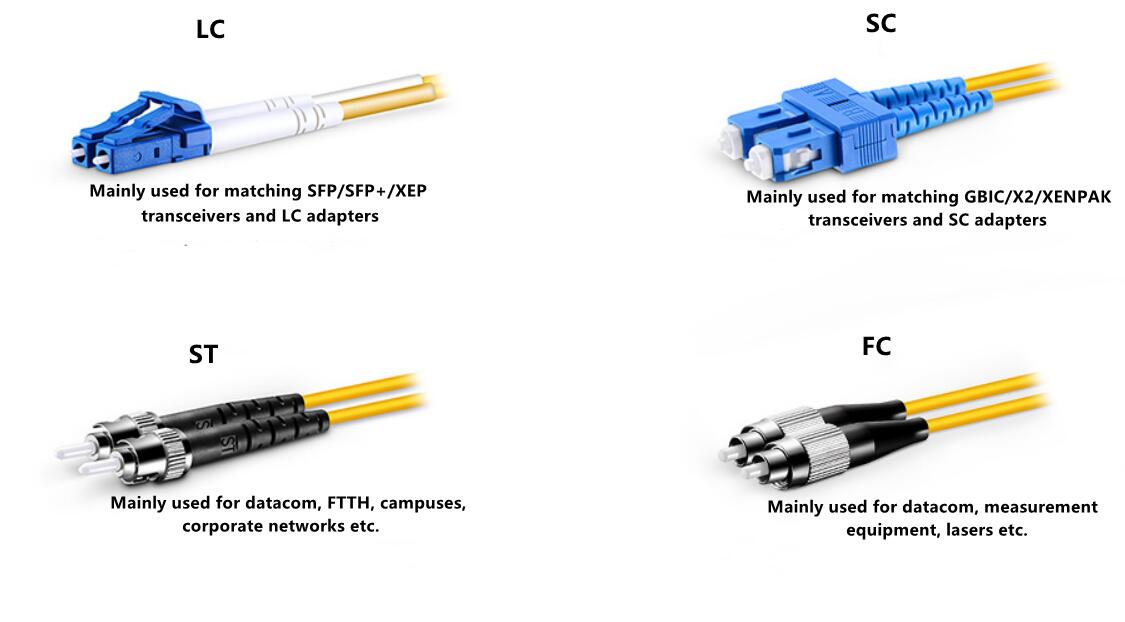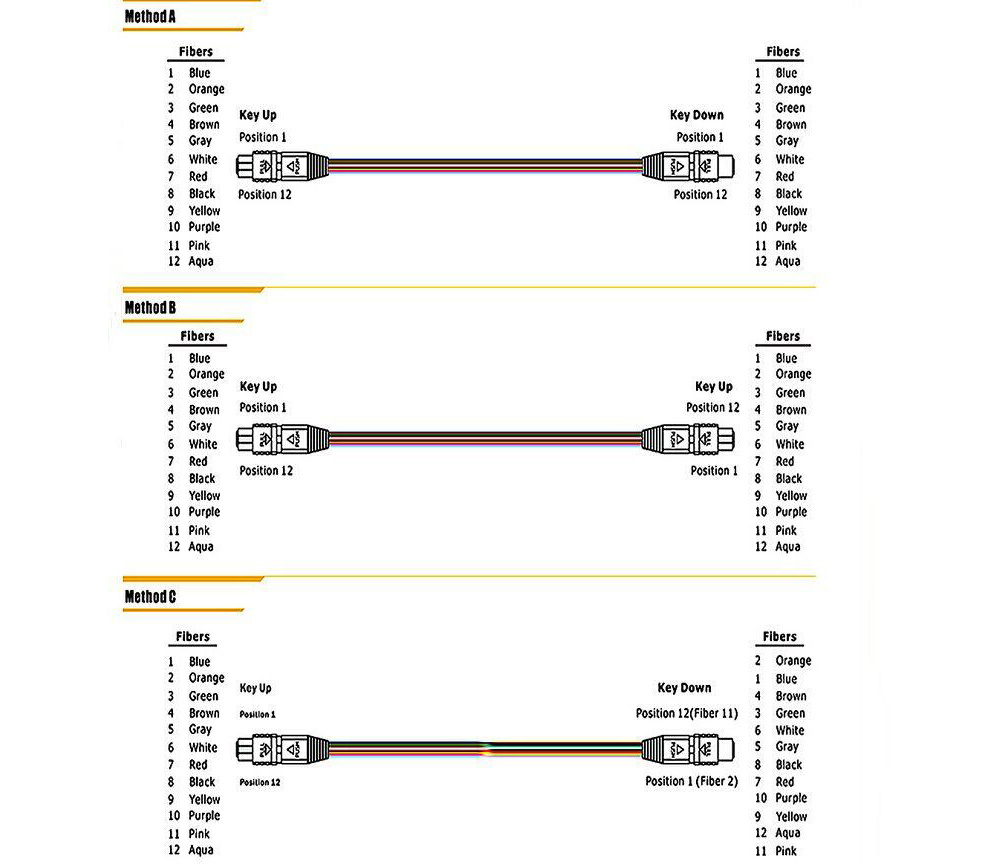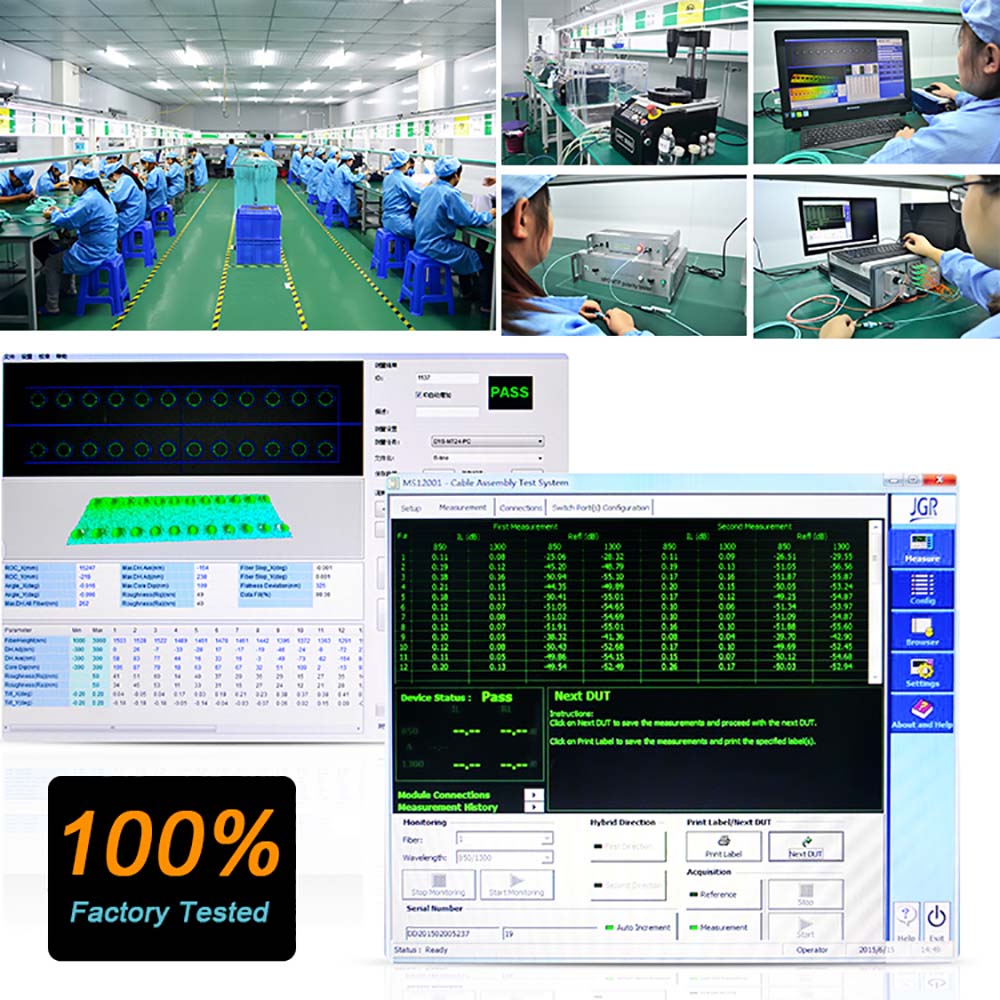 PE bag with stick label (we could add customer's logo in the label.)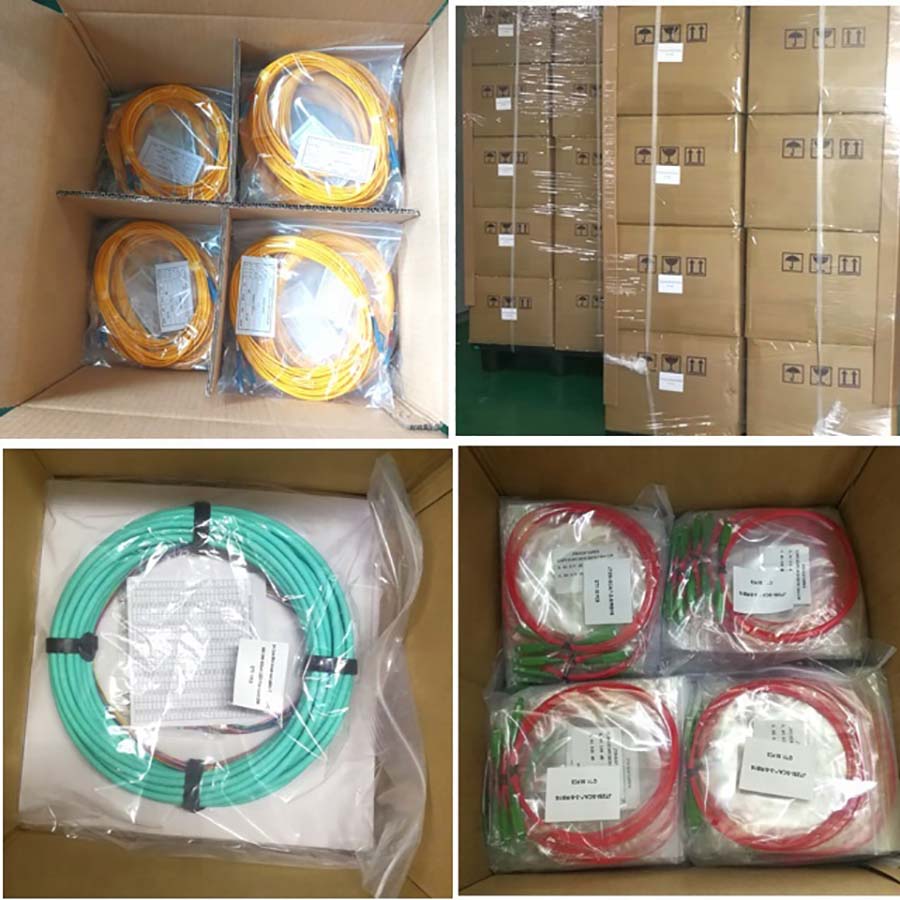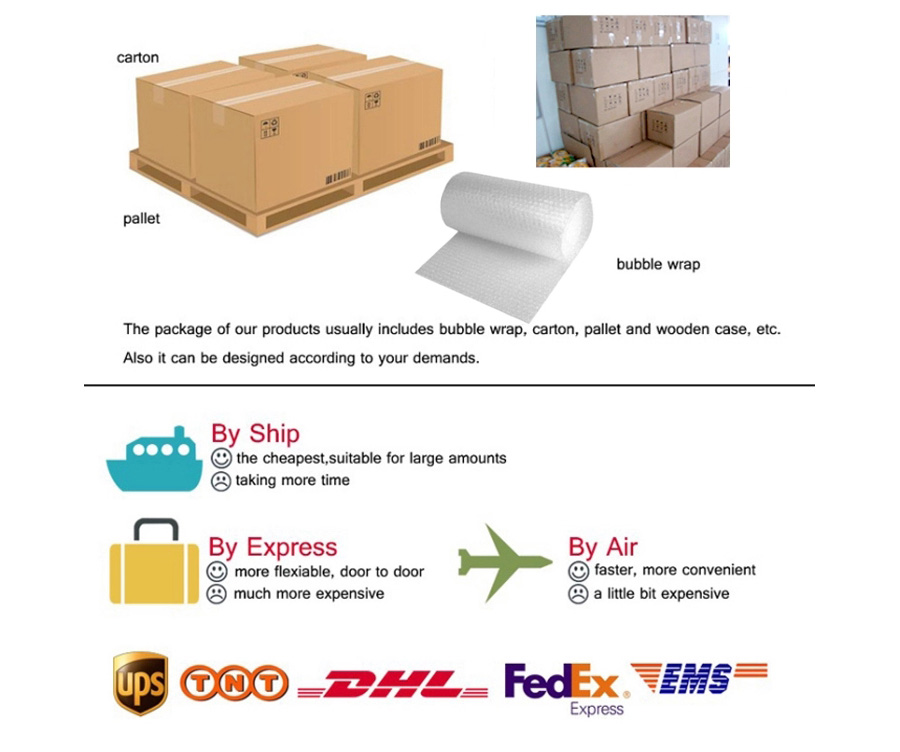 ---
---
Write your message here and send it to us