MPO Single Mode OS1/OS2 9/125 Fiber Patch Cord
Product Detail
Product Tags
MPO terminated cables are widely used in high density cabling environments like data centers. Traditional, tight-buffered multi-fibre cable needs to have each fiber individually terminated by a skilled technician. MPO cable which carries multiple fibers, comes pre-terminated. Factory terminated MPO connectors commonly have either 8fiber, 12 fiber or 24 fiber array.
The MPO connector can be either male or female. You can tell the male connector by the two alignment pins protruding from the end of the ferrule. MPO female connectors will have holes in the ferrule to accept the alignment pins from the male connector.
MPO Single Mode trunk cable, a cost-effective alternative to time-consuming field termination, is designed for high-density fiber patching in data centers which need space saving and reduce cable management troubles. With MPO connectors and Corning fiber or YOFC fiber, it is optimized for 40G QSFP+ PLR4, 100G QSFP28 PSM4, 400G OSFP DR4/XDR4 and 400G QSFP-DD DR4/XDR4 optics direct connection and high-density data center applications.
Connector

MPO to MPO/LC/SC/ST/FC

Fiber Count

8, 12, 24

Fiber Mode

OS1/OS2 9/125μm

Wavelength

1550/1310nm

Trunk Diameter

3.0mm

Polish Type

UPC or APC

Gender/Pin Type

Female or Male

Polarity Type

Type A, Type B, Type C

Insertion Loss

≤0.35dB

Return Loss

UPC≥50dB; APC≥60dB

Cable jacket

LSZH, PVC (OFNR), Plenum (OFNP)

Cable Color

Yellow Or Customized

Fiber Count

8Fiber/12Fiber/24Fiber/36Fiber/48Fiber/72Fiber/96Fiber/144Fiber Or Customized
● Used to connect equipment that utilizes MPO style connectors and Single Mode OS1/OS2 9/125μm Cabling
● Type A, Type B and Type C Polarity Options available
● Each cable 100% tested for low insertion loss and Return loss
● Customized lengths and cable colors available
● OFNR (PVC), Plenum(OFNP) and Low-Smoke, Zero Halogen(LSZH)
● Reduced Insertion Loss by up to 50%
● High Durability
● High Temperature Stability
● Good Exchangeability
● High Density design cuts down on installation costs
MPO Single Mode Connector Type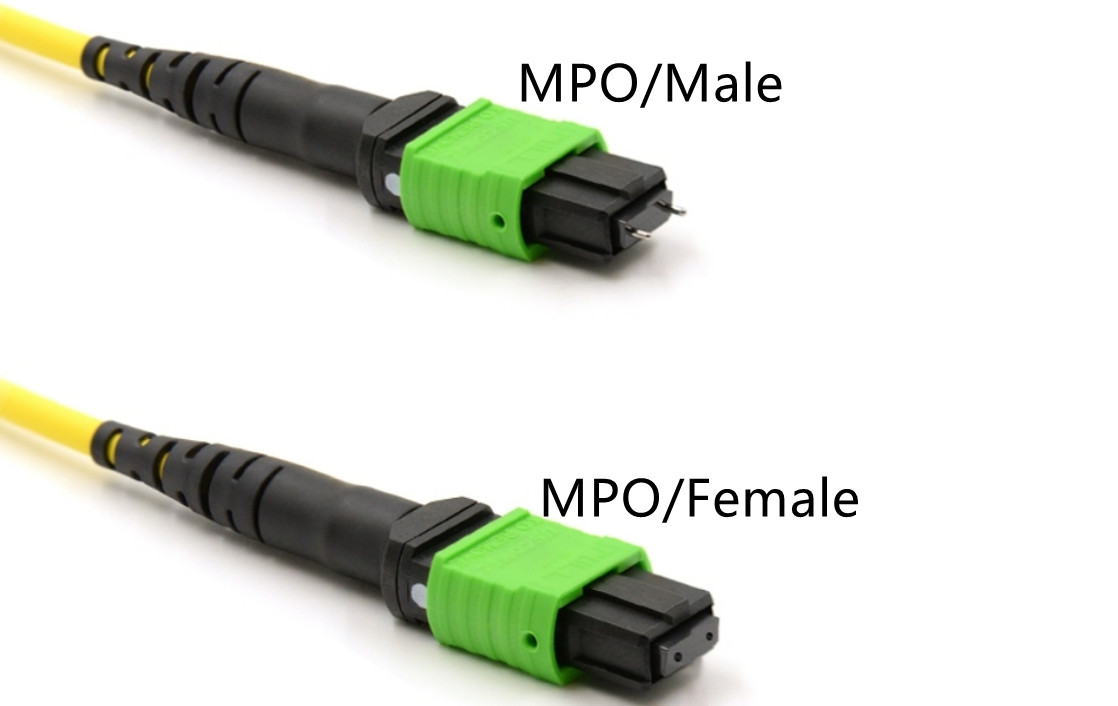 MPO Connector Color Options
| | |
| --- | --- |
| MPO | Color |
| SM | GREEN |
| OM1/OM2 | BEIGE |
| OM3 | AQUA |
| OM4 | ERICA VIOLET OR AQUA |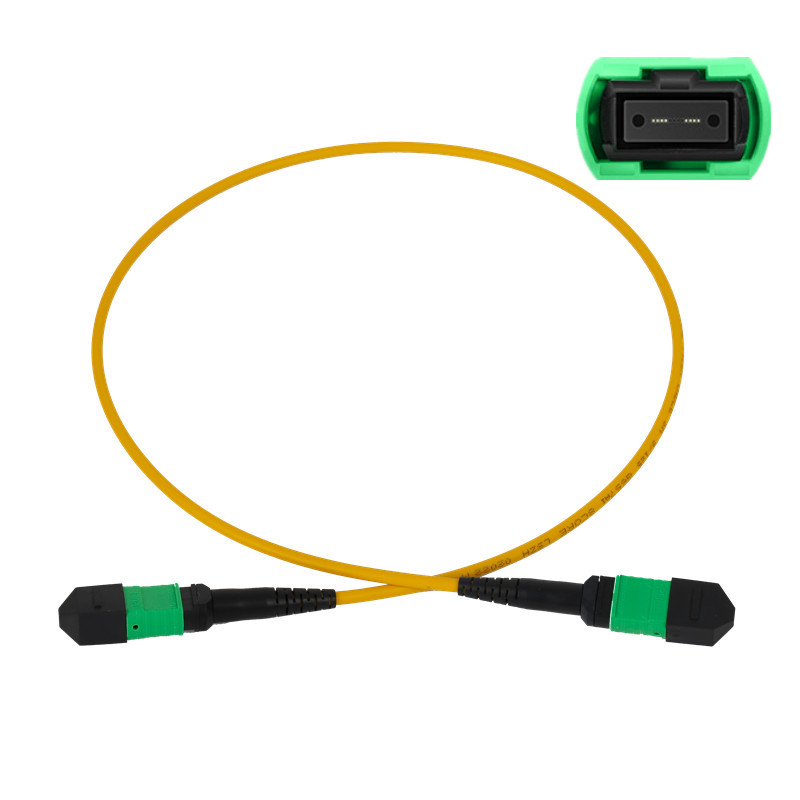 MPO Single Mode 8 Fibers OS1/OS2 9/125 Fiber Patch Cord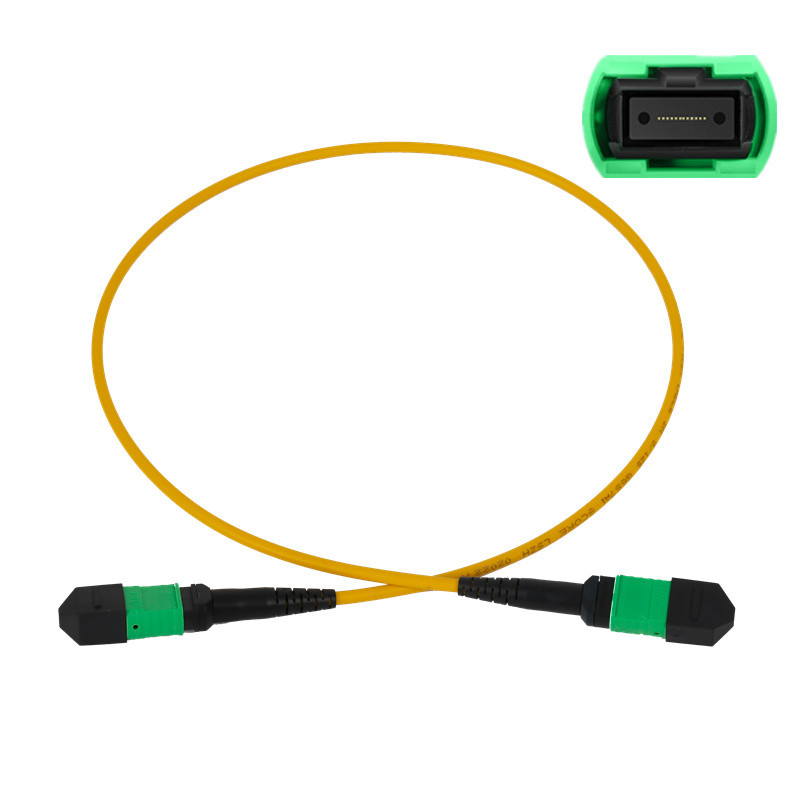 MPO Single Mode 12 Fibers OS1/OS2 9/125 Fiber Patch Cord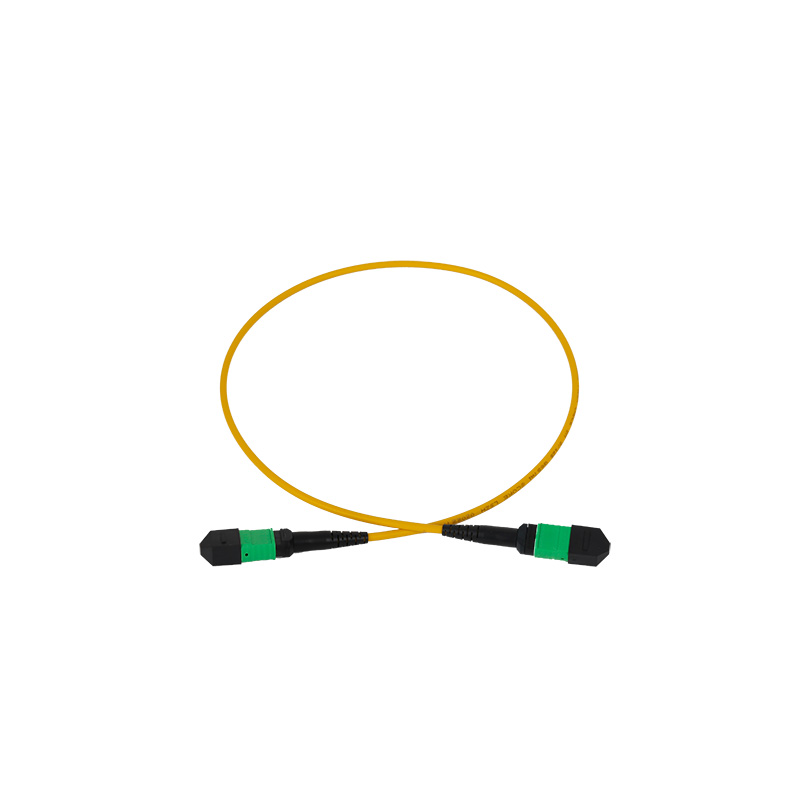 MPO Single Mode 24 Fibers OS1/OS2 9/125 Fiber Patch Cord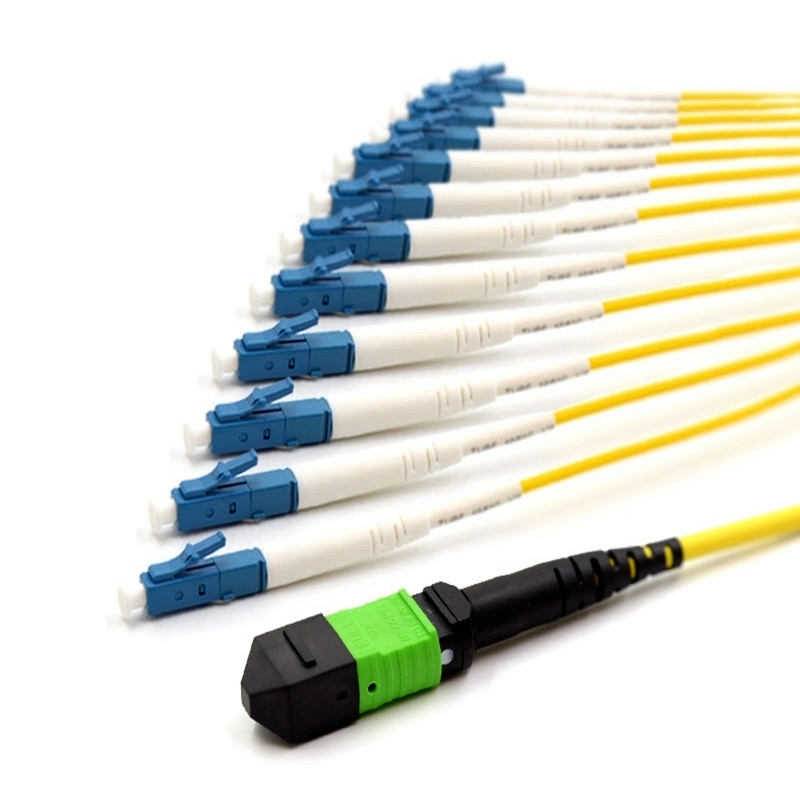 MPO to LC/UPC Single Mode 12 Fibers 9/125 OS1/OS2 Breakout Fiber Optic Patch Cord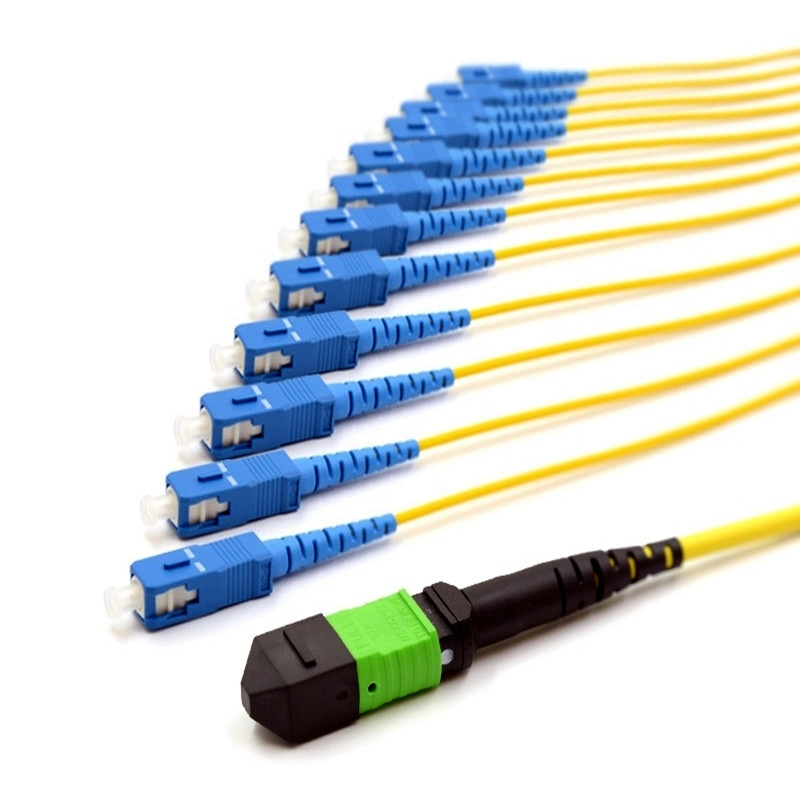 MPO to SC/UPC Single Mode 12 Fibers 9/125 OS1/OS2 Breakout Fiber Optic Patch Cord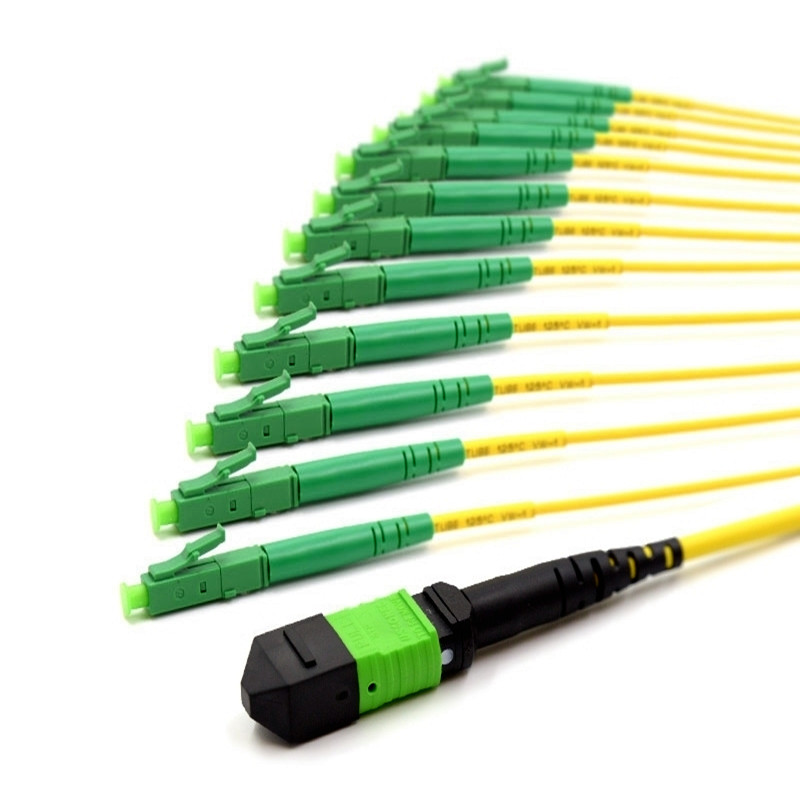 MPO to LC/APC Single Mode 12 Fibers 9/125 OS1/OS2 Breakout Fiber Optic Patch Cord
In this polarity, the fiber 1 (blue) is terminated in hole 1 in each connector and so on. This polarity is often referred to as STRAIGHT THROUGH.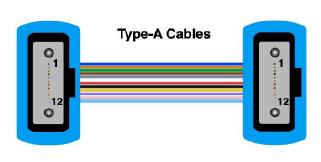 In this polarity, the fibers are reversed. The fiber number 1 (blue) is terminated in 1 and 12, fiber number 2 is terminated in 2 and 11. This polarity is often referred to as CROSSOVER and is commonly used in 40G applications. This is commonly used with type B mating as mentioned in the next section.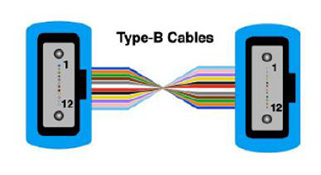 In this polarity, the fibers are divided into 6 pairs which are reversed. They are intended to be used with prefab cabling systems which will connect to breakouts (cables or modules) individual 2-fiber channels.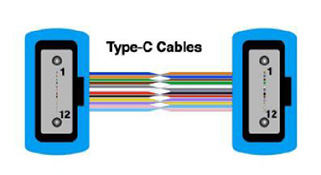 MTP Type A Mating Adapters mate the connectors with the key of one connector in one direction and the key of the other in the opposite direction called KEYUP TO KEYDOWN. This key alignment means that pin 1 of one connector is aligned with pin 1 of the other connector, providing a straight through connection for each fiber – e.g. blue to blue, orange to orange, all the way to aqua to aqua. This means fiber color codes are maintained through the connection.

MTP Type B Mating Adapters align the two connectors key to key or KEYUP TO KEYUP and swap the color codes of the fibers, similar to what happens in a Type B cable. Swapping fibers is necessary for aligning fibers for a 40G transceiver.


MPO to LC Breakout Fiber Cable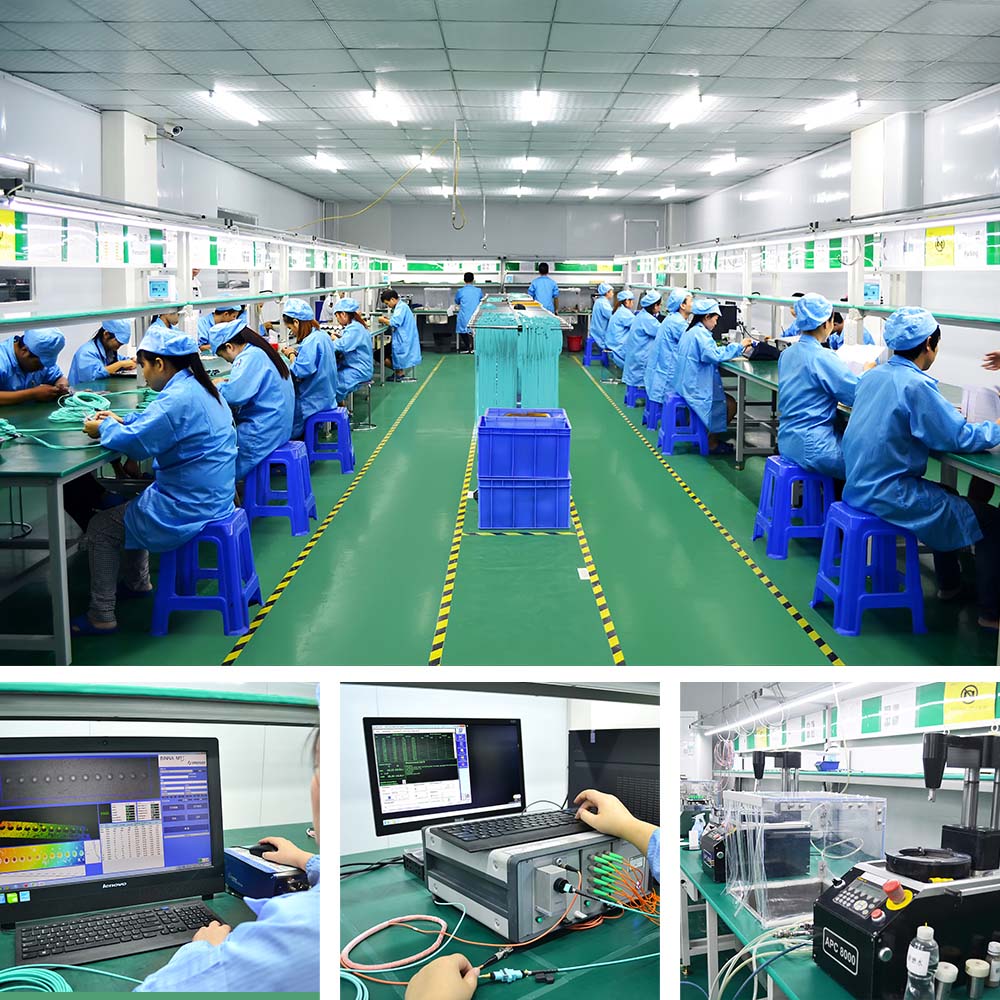 Q: Are these in stock?
A: No, there is a lead time to build all MTP/MPO cable assemblies.
Q: What is the difference between MTP and MPO?
A: MTP is the USConec brand name MPO that we use. The terms are interchangeable.
Q: How do I know what gender I need?
A: Gender refers to the metal guide pins coming out of the endface of the MPO. Most transceivers (QSFP modules) have male pins, so you'll need female cables to interconnect them.
Q: Where are these manufactured?
A: In our Shenzhen manufacturing plant, China
Q: If I'm connecting directly from transceiver to transceiver, what polarity cable do I need?
A: You'll probably need a Method B Female to Female cable.
Q: Do you provide samples ?
A: Yes, we offer a sample for free charge for some items, but do not pay the cost of freight.
Q: How long is the lead time?
A: For the goods we have in stock, lead time will be within 1-2days, If not it will be 3-5 days according to quantity of the order.
Q: What is your terms of payment?
A: Payment<=100USD, 100% in advance.
Payment>=500USD, 30% T/T in advance ,balance before shippment.
Please feel free to contact us for the terms for partner.
Q: Can I print my own logo on your products?
A: Yes, of course. OEM is acceptable if the quantity can reach MOQ. We also do ODM basis on customer's requirement.
PE bag with stick label (we could add customer's logo in the label.)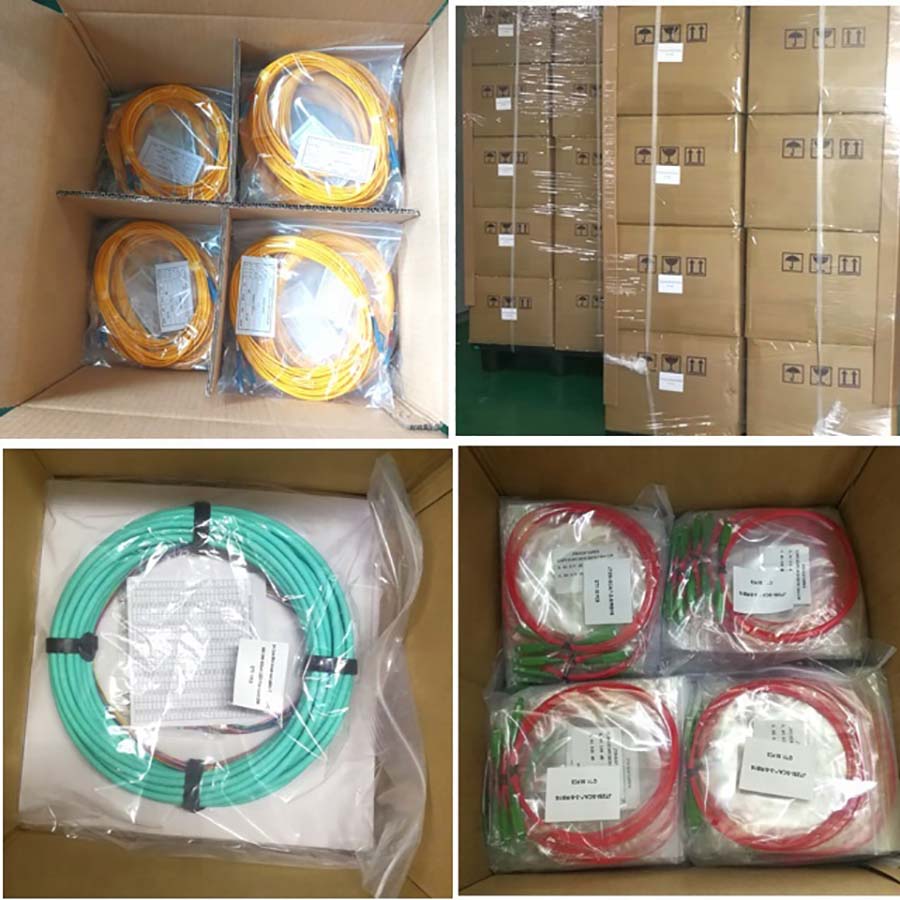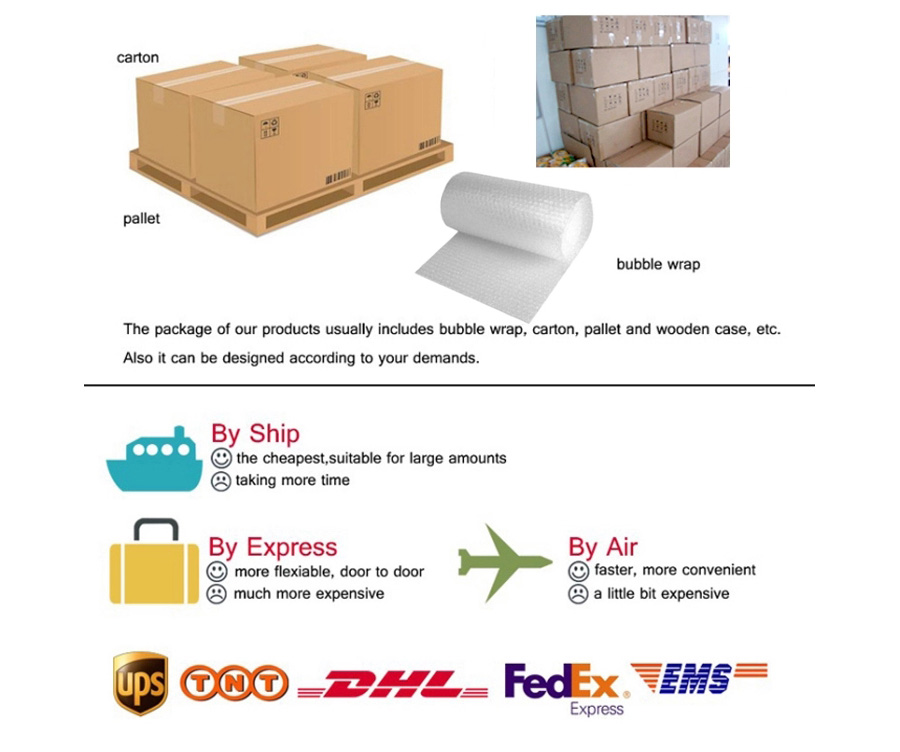 ---
---
Write your message here and send it to us