LC/Uniboot to LC/Uniboot Single Mode Duplex OS1/OS2 9/125 With Push/Pull Tabs Fiber Optic Patch Cord
Product Detail
Product Tags
The uniboot connector allows two fibers to be carried through a single jacket. This reduces the surface area of the cable when compared to standard duplex cables, allowing this cable to facilitate improved airflow within a data center.
The LC/Uniboot to LC/Uniboot Single Mode Duplex OS1/OS2 9/125μm With Push/Pull Tabs Fiber Optic Patch Cord with many choices of different length, jacket material, polish, and cable diameter. It is manufactured with high-quality Single Mode 9/125μm optical fiber and ceramic connectors, and are strictly tested for insertion and return loss to ensure superior performance for fiber cabling infrastructure.
The Single Mode 9/125μm bend insensitive fiber optic cable is less attenuation when bent or twisted compared with traditional optical fiber cables and this will make the installation and maintenance of the fiber optic cables more efficient. It can also save more space for your high density cabling in data centers, enterprise networks, telecom room, server farms, cloud storage networks, and any places fiber patch cables are needed.
This Single Mode 9/125μm fiber optic cable is ideal for connecting 1G/10G/40G/100G/400G Ethernet connections. It can transport data for up to 10km at 1310nm, or up to 40km at 1550nm.
| | | | |
| --- | --- | --- | --- |
| Fiber Connector A | LC/Uniboot with Push/Pull Tabs | Fiber Connector B | LC/Uniboot with Push/Pull Tabs |
| Fiber Count | Duplex | Fiber Mode | OS1/OS2 9/125μm |
| Wavelength | 1310/1550nm | 10G Ethernet Distance | 300m at 850nm |
| Insertion Loss | ≤0.3dB | Return Loss | ≥50dB |
| Min. Bend Radius (Fiber Core) | 7.5mm | Min. Bend Radius (Fiber Cable) | 10D/5D (Dynamic/Static) |
| Attenuation at 1310 nm | 0.36 dB/km | Attenuation at 1550 nm | 0.22 dB/km |
| Fiber Count | Duplex | Cable Diameter | 1.6mm, 1.8mm, 2.0mm, 3.0mm |
| Cable Jacket | LSZH, PVC (OFNR), Plenum (OFNP) | Polarity | A(Tx) to B(Rx) |
| Operating Temperature | -20~70°C | Storage Temperature | -40~80°C |
● Grade A Precision Zirconia Ferrules Ensure Consistent Low Loss
● Connectors can choose a PC polish, APC polish or UPC polish
● Each cable 100% tested for low insertion loss and Return loss
● Customized lengths, Cable Diameter and Cable colors available
● OFNR (PVC), Plenum(OFNP) and Low-Smoke, Zero Halogen(LSZH)
Rated options
●Reduced Insertion Loss by up to 50%
● High Durability
● High Temperature Stability
● Good Exchangeability
● High Density design cuts down on installation costs
● Designed for High Bandwidth and Transmission Rate over Long Distances
LC/Uniboot with Push/Pull Tabs Single Mode Duplex Connector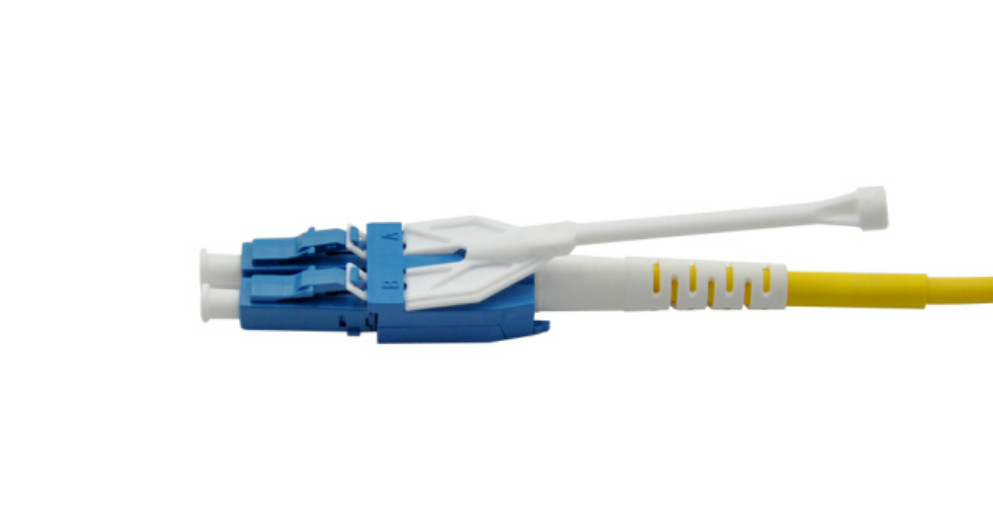 Standard LC Connector VS LC Uniboot Connector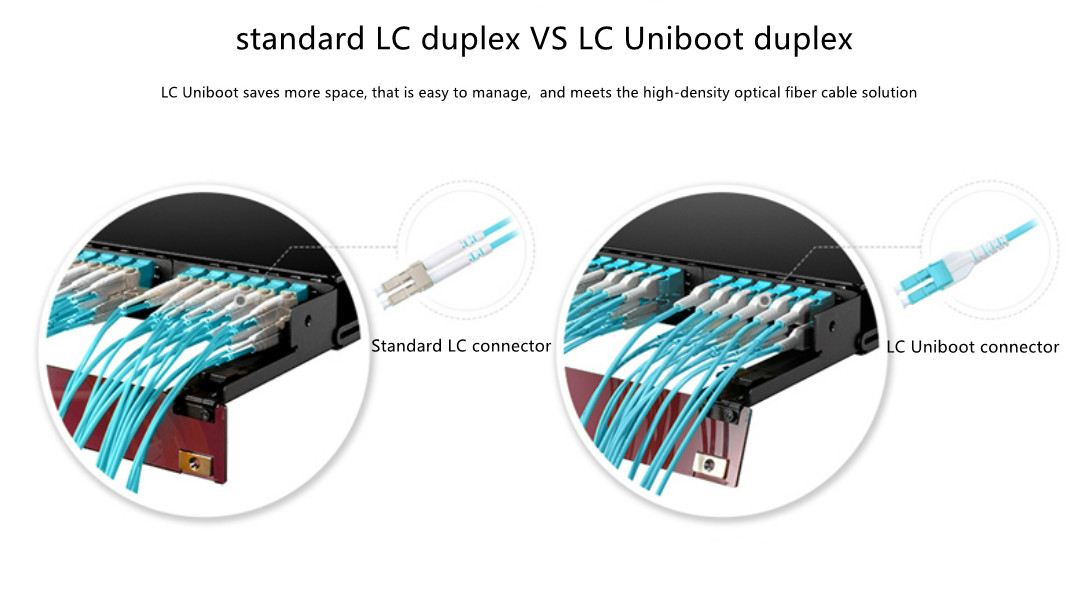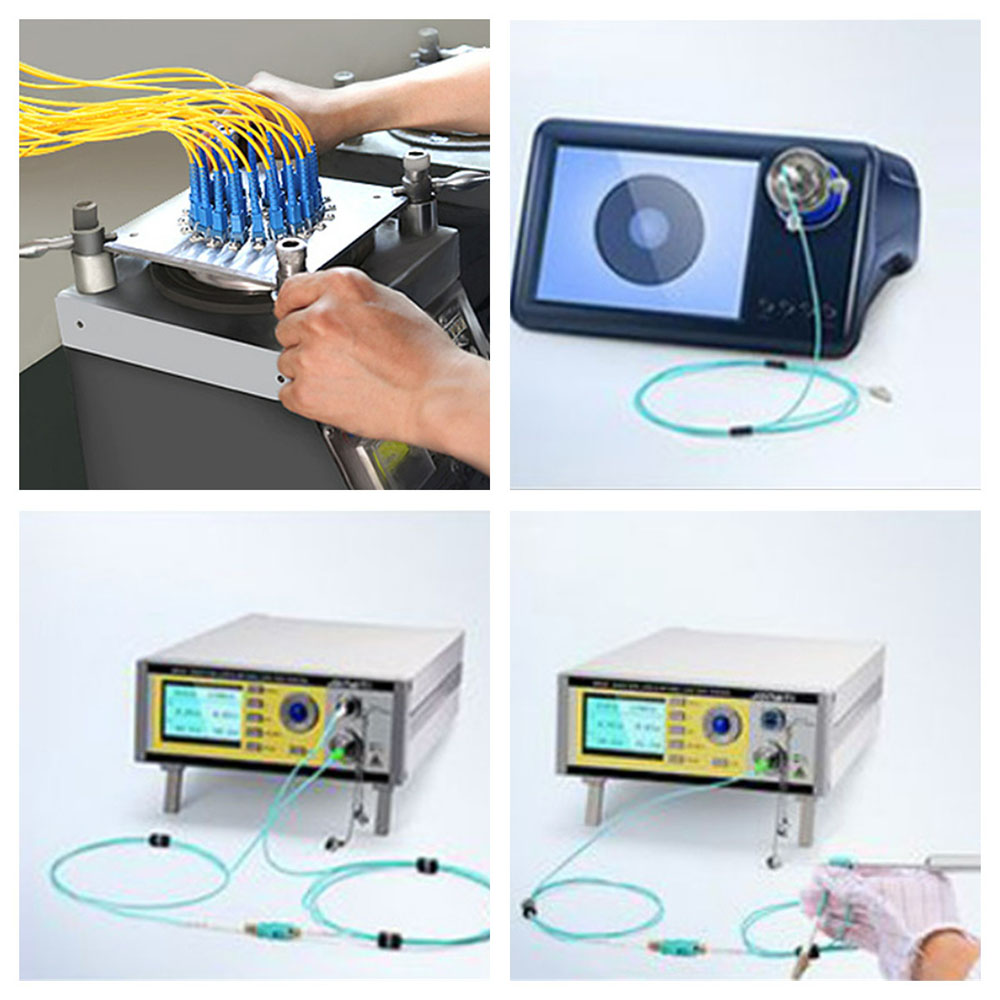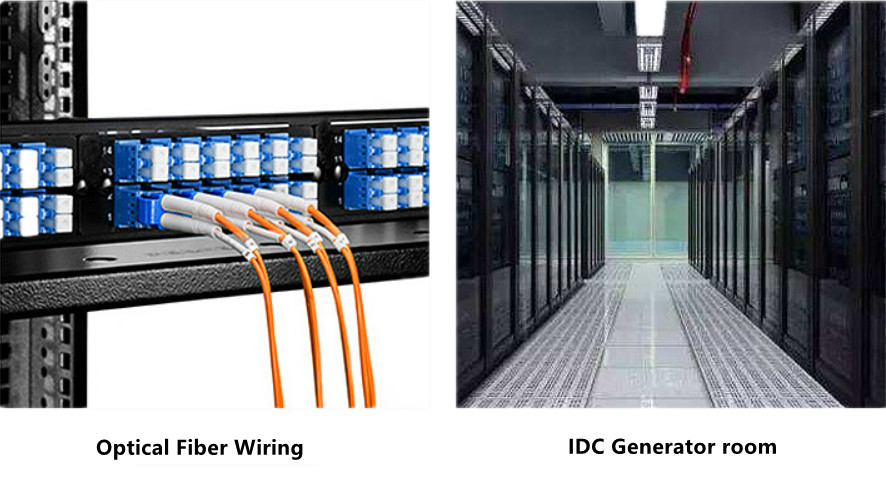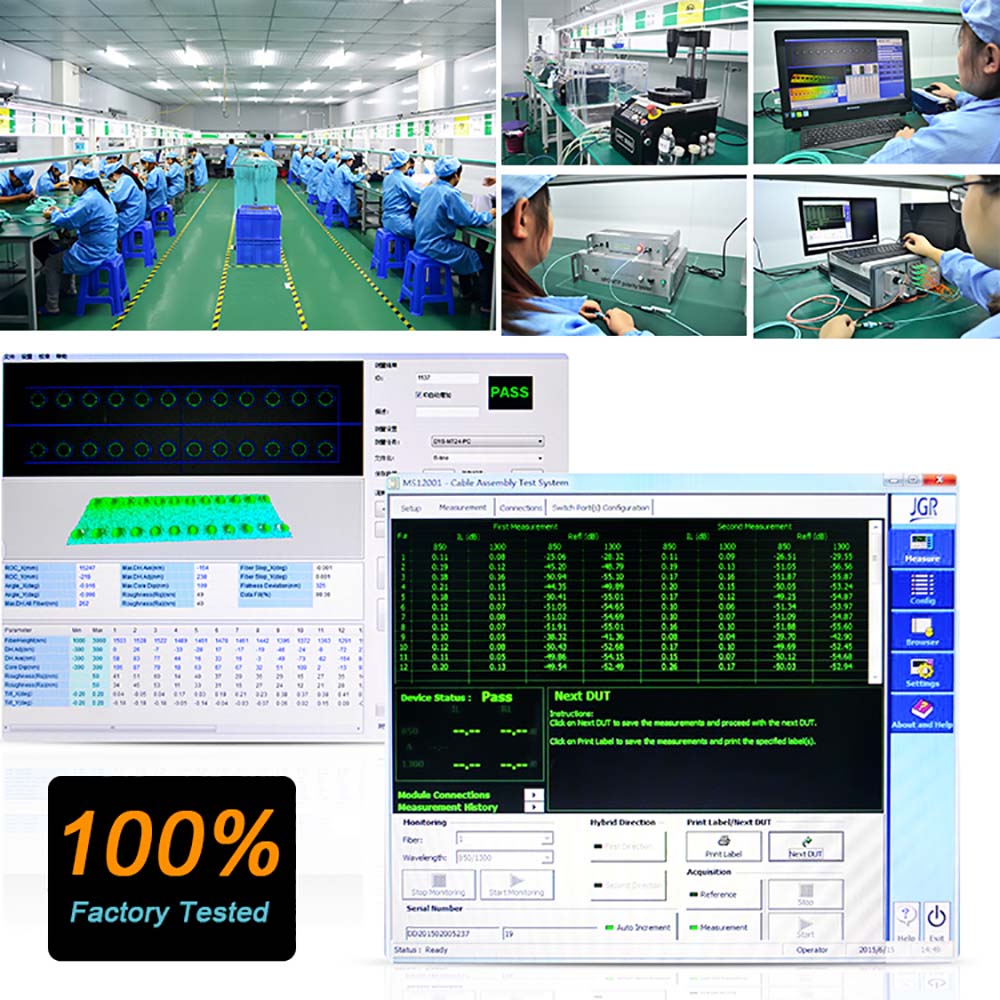 ---
Previous:
LC/Uniboot to LC/Uniboot Multimode Duplex OM3/OM4 50/125 With Push/Pull Tabs Fiber Optic Patch Cord
---
Write your message here and send it to us