LC/SC/FC/ST/E2000 Multimode Simplex OM1/OM2 Optic Patch Cord
Product Detail
Product Tags
Fiber patch cables are the thin, flexible fibers of glass that carry data, telephone conversations and emails high speed all over the world in a matter of seconds with much less interference than copper patch lead. Fiber Optic cables need less amplification to boost signals so they travel better over longer distances.
The OM2 Fiber cable is a Cost-effective solution that provides higher bandwidth and transmission rates and supports longer distances with lower loss than OM1 62.5/125 fiber. Specifically designed for use with today's narrower aperture components, this cable is fully compatible with multimode applications. The patented injection molding process provides each connection greater durability in resisting pulls, strains and impacts from cabling installs.
Each cable is 100% optically inspected and tested for insertion loss before you receive it. A pull-proof jacket design surrounds the popular OM1/OM2 multimode fiber, immune to electrical interference.
Connector Type

LC/SC/FC/ST/E2000

Fiber Count

Simplex

Fiber Mode

OM1 62.5/125μm or OM2 50/125μm

Wavelength

850/1300nm

Cable Color

Orange Or Customized

Insertion Loss

≤0.3dB

Return Loss

≥30dB

Min. Bend Radius (Fiber Core)

15mm

Min. Bend Radius (Fiber Cable)

20D/10D (Dynamic/Static)

Attenuation at 850nm

3.0 dB/km

Attenuation at 1300nm

1.0 dB/km

Cable Jacket

LSZH, PVC (OFNR), Plenum (OFNP)

Cable Diameter

1.6mm, 1.8mm, 2.0mm, 3.0mm

Polarity

A(Tx) to B(Rx)

Operating Temperature

-20~70°C
● Used to connect equipment that utilizes LC/SC/FC/ST/E2000 style connectors on each end and Manufactured from Multimode OM1/OM2 duplex fiber cable
● Connectors can choose a PC polish or UPC polish
● Each cable 100% tested for low insertion loss and Return loss
● Customized lengths, Cable Diameter and Cable colors available
● OFNR (PVC), Plenum(OFNP) and Low-Smoke, Zero Halogen(LSZH)
Rated options
● Reduced Insertion Loss by up to 50%
● High Durability
● High Temperature Stability
● Good Exchangeability
● High Density design cuts down on installation costs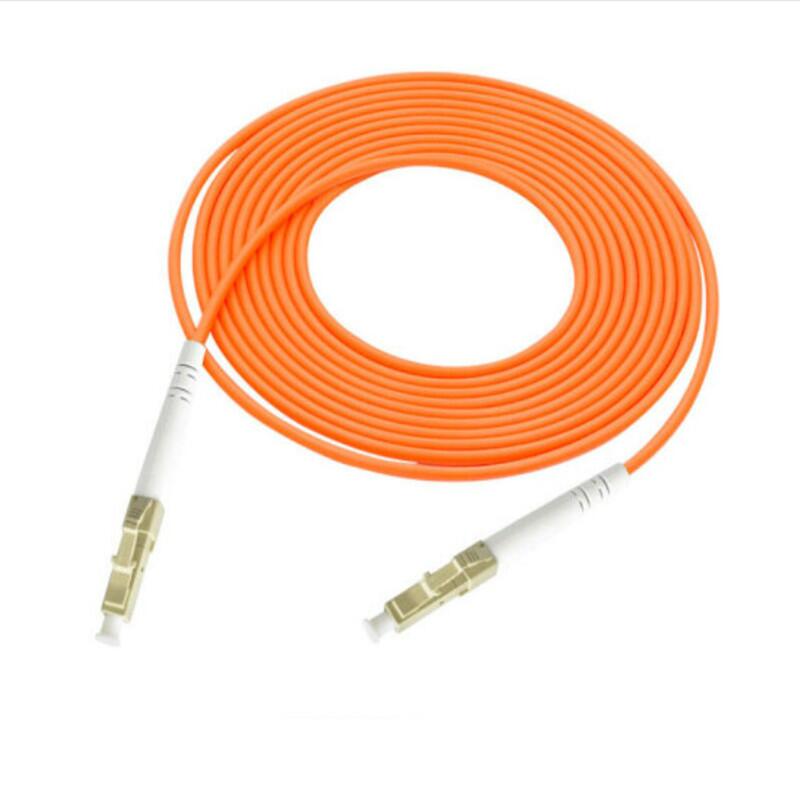 LC to LC Multimode Simplex OM1/OM2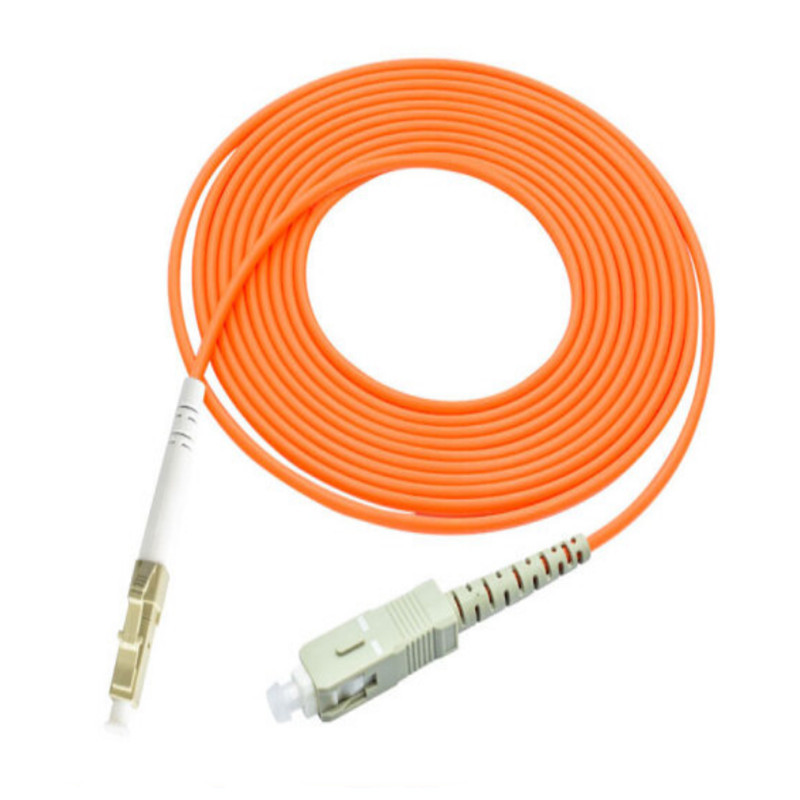 LC to SC Multimode Simplex OM1/OM2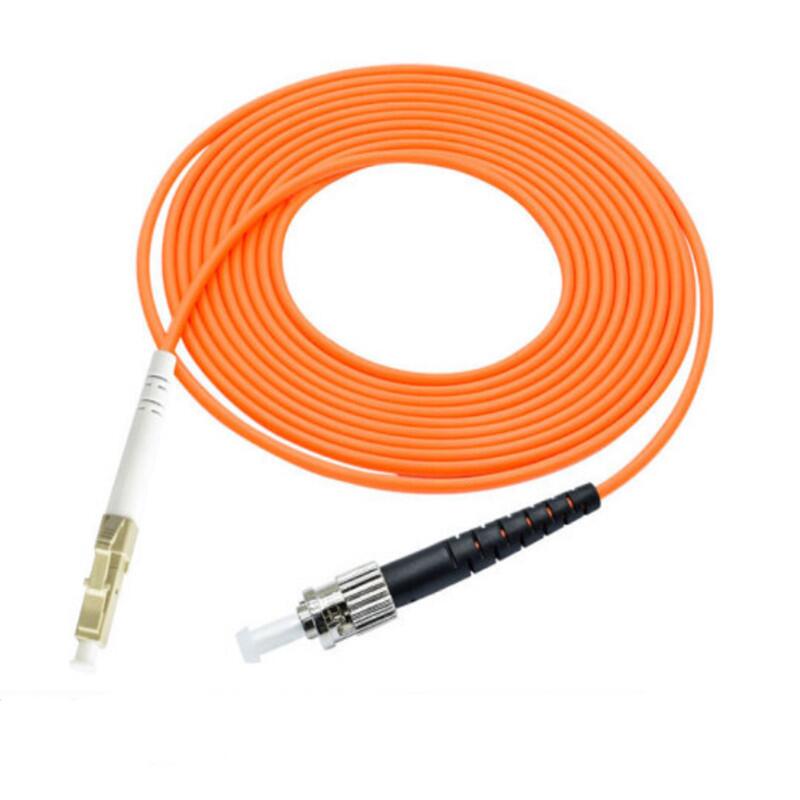 LC to ST Multimode Simplex OM1/OM2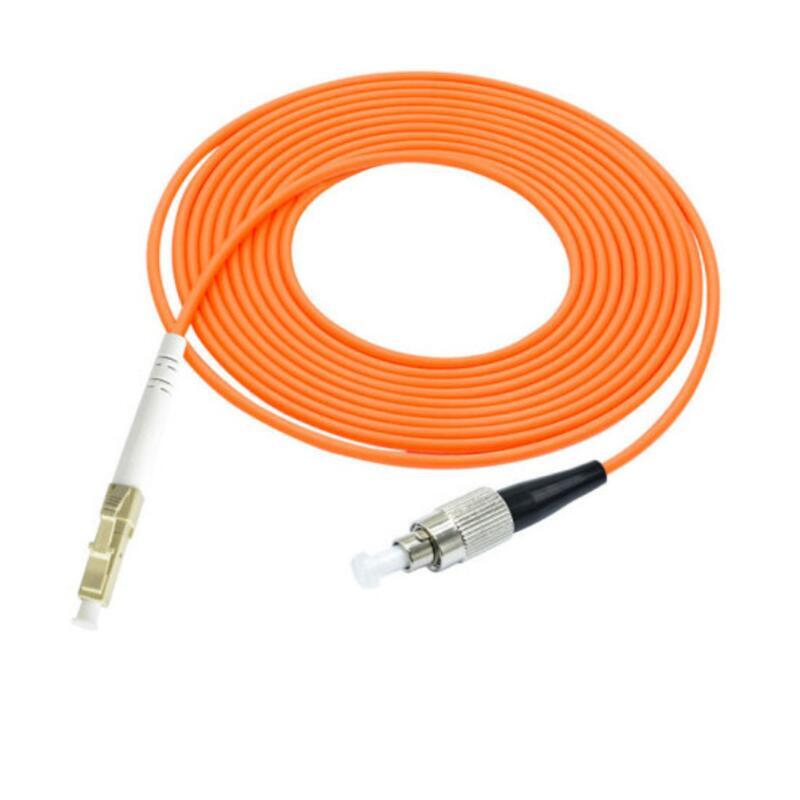 LC to FC Multimode Simplex OM1/OM2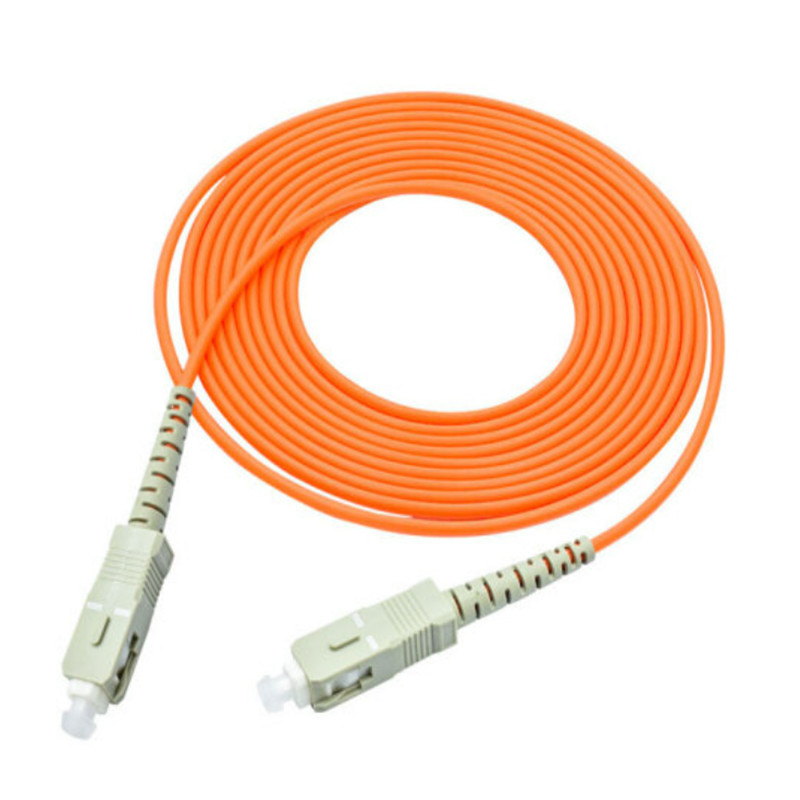 SC to SC Multimode Simplex OM1/OM2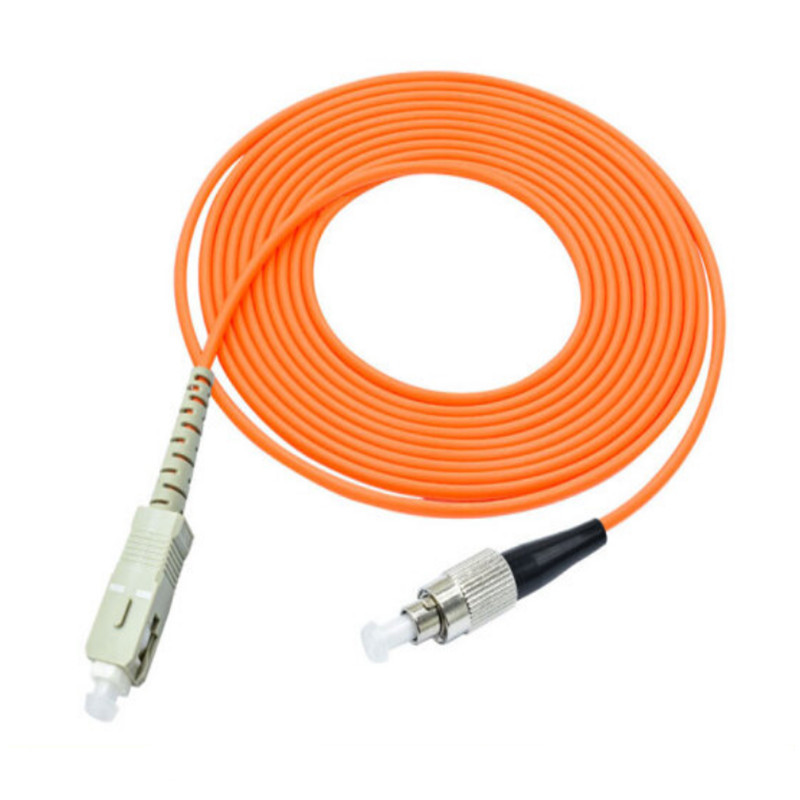 SC to FC Multimode Simplex OM1/OM2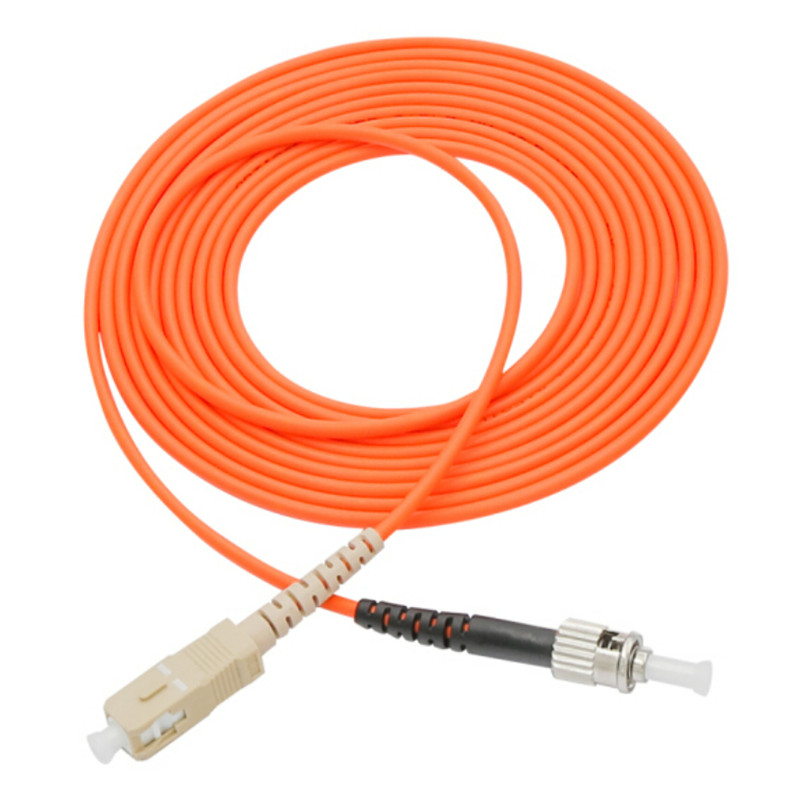 SC to ST Multimode Simplex OM1/OM2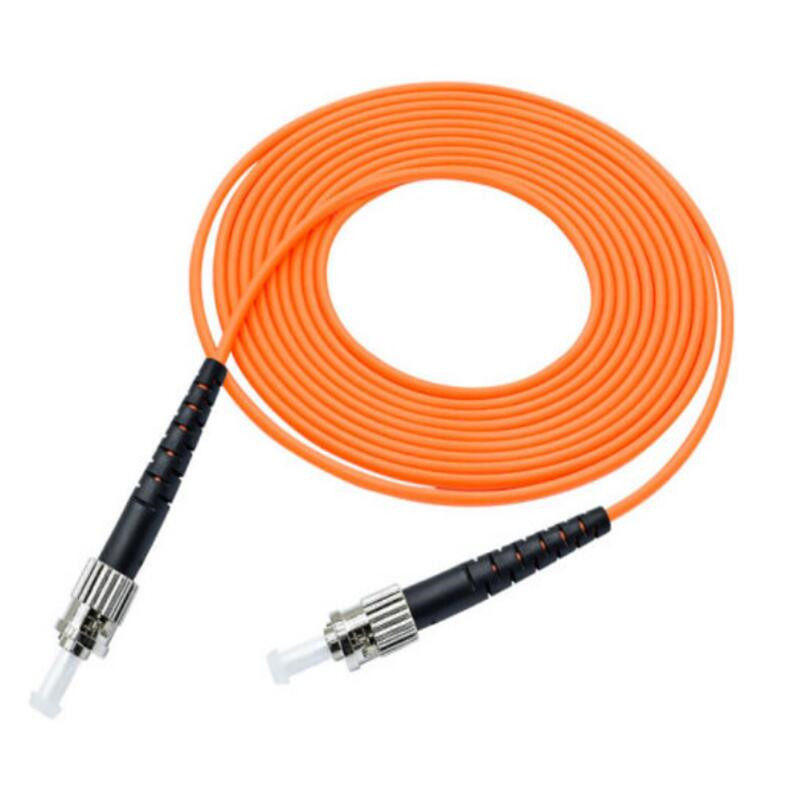 SC to ST Multimode Simplex OM1/OM2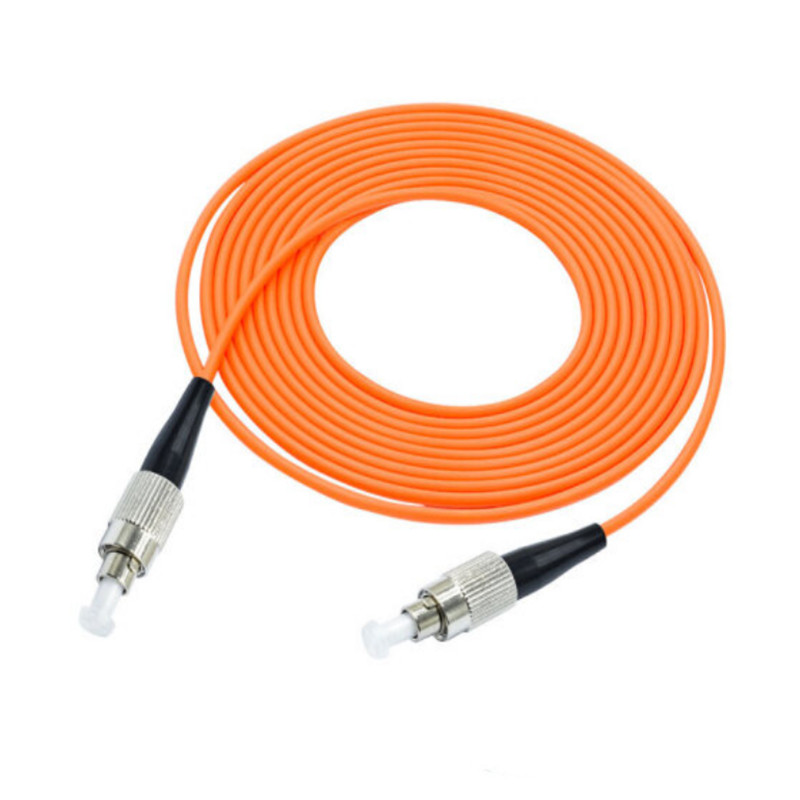 FC to FC Multimode Simplex OM1/OM2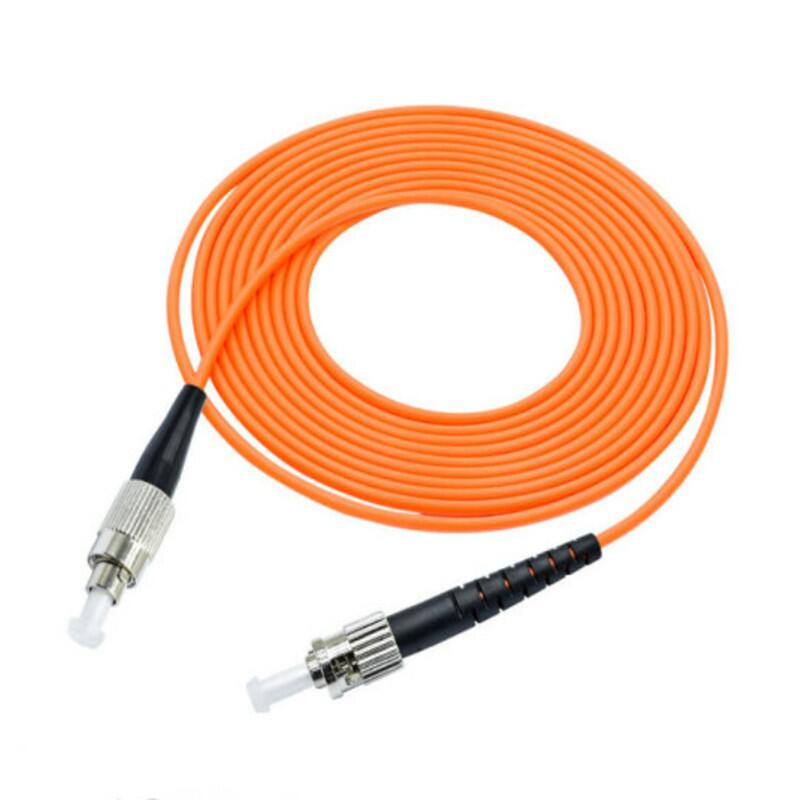 FC to ST Multimode Simplex OM1/OM2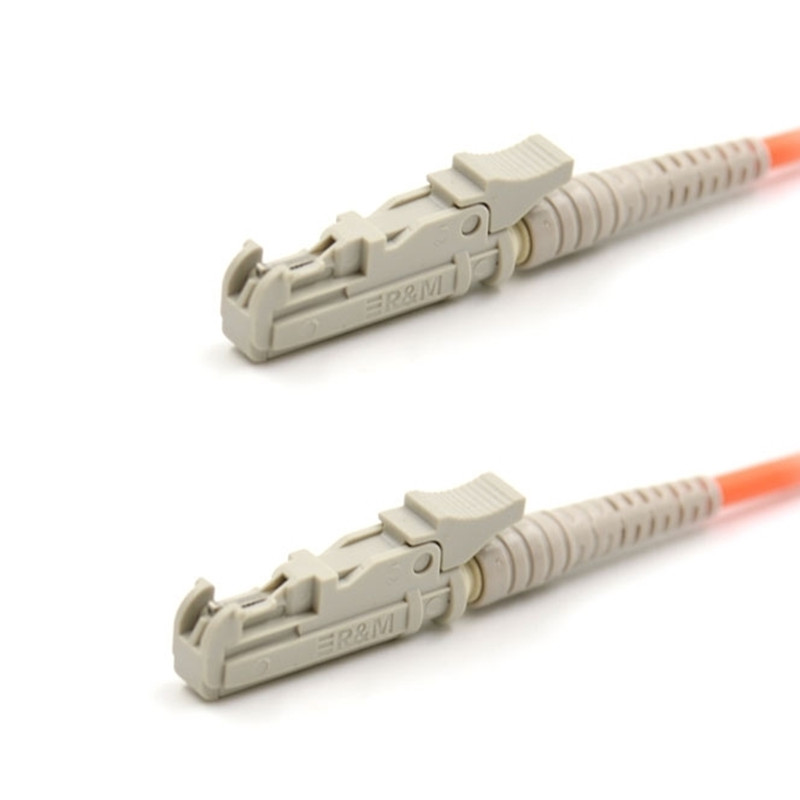 E2000 Multimode Simplex OM1/OM2
● OM1 cable typically comes with an orange jacket and has a core size of 62.5 micrometers (µm). It can support 10 Gigabit Ethernet at lengths up 33 meters. It is most commonly used for 100 Megabit Ethernet applications.
● OM2 also has a suggested jacket color of orange. Its core size is 50µm instead of 62.5µm. It supports 10 Gigabit Ethernet at lengths up to 82 meters but is more commonly used for 1 Gigabit Ethernet applications.
Diameter: The core diameter of OM1 is 62.5 µm, The core diameter of OM2 is 50 µm
Jacket Color: OM1 and OM2 MMF are generally defined by an Orange jacket.
Optical Source: OM1 and OM2 commonly use LED light source.
Bandwidth: At 850 nm the minimal modal bandwidth of OM1 is 200MHz*km, of OM2 is 500MHz*km
How to choose the Multimode OM1 or OM2 Fiber?
Multimode fibers are able to transmit different distance ranges at various data rate. You can choose the most suited one according to your actual application. The max multimode fiber distance comparison at different data rate is specified below.
Fiber Optic Cable Type

Fiber Cable Distance

 

Fast Ethernet 100BA SE-FX

1Gb Ethernet 1000BASE-SX

1Gb Ethernet 1000BA SE-LX

Multimode fiber

OM1

200m

275m

550m (mode conditioning patch cable required)

OM2

200m

550m

Customized Connector Type: LC/SC/FC/ST/E2000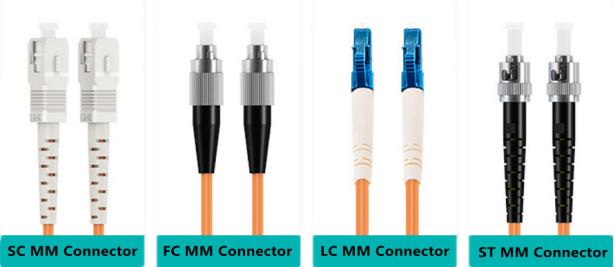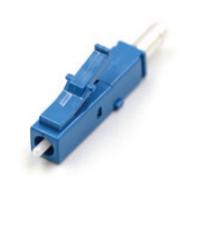 These connectors are ideal for use in high-density applications due to their small size and feature a pull-proof design. They are available in both simplex and duplex versions with a 1.25mm zirconia ferrule. Additionally LC connectors also make use of an specialized latch mechanism in order to provide stability within rack moum.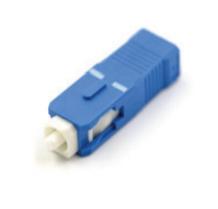 SC Connectors are non-optical disconnect connectors with a 2.5mm pre-radius-ed zirconia ferrule. They are ideal for quick patching of cables into rack or wall mounts due to their push-pull esign. Available in simplex and duplex with a reusable duplex holding clip to allow for duplex connections.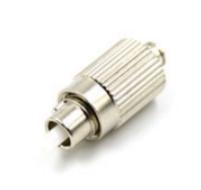 They feature a durable threaded coupling and are best suited for use within telecoms applicationsand make use of non-optical disconnect.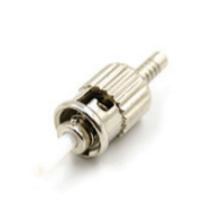 ST connectors or Straight Tip connectos make use of a semi-unique bayonet connection with a 2.5mm ferrule. ST's are great fiber optic connectors for field installation due to their reliability and durability. They are available in both simplex and and duplex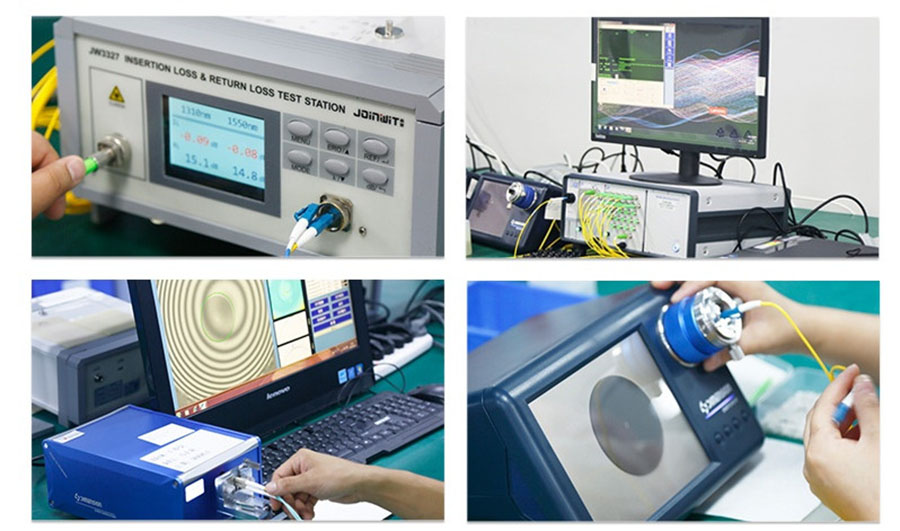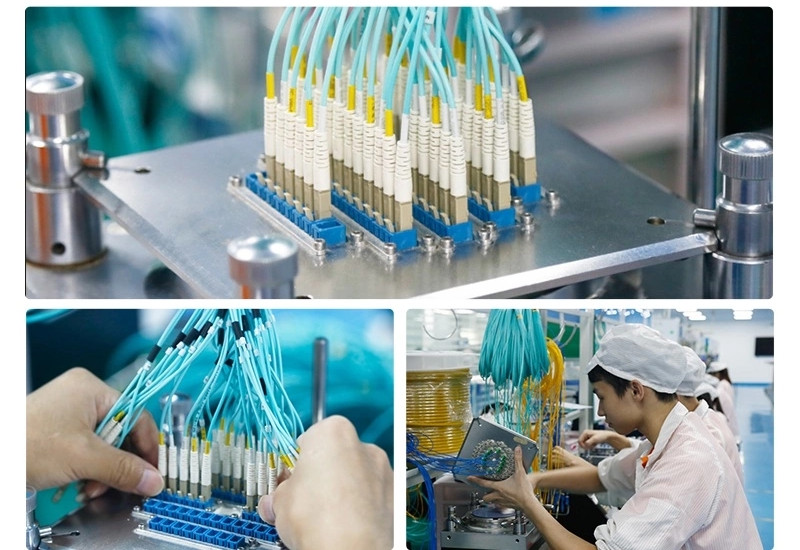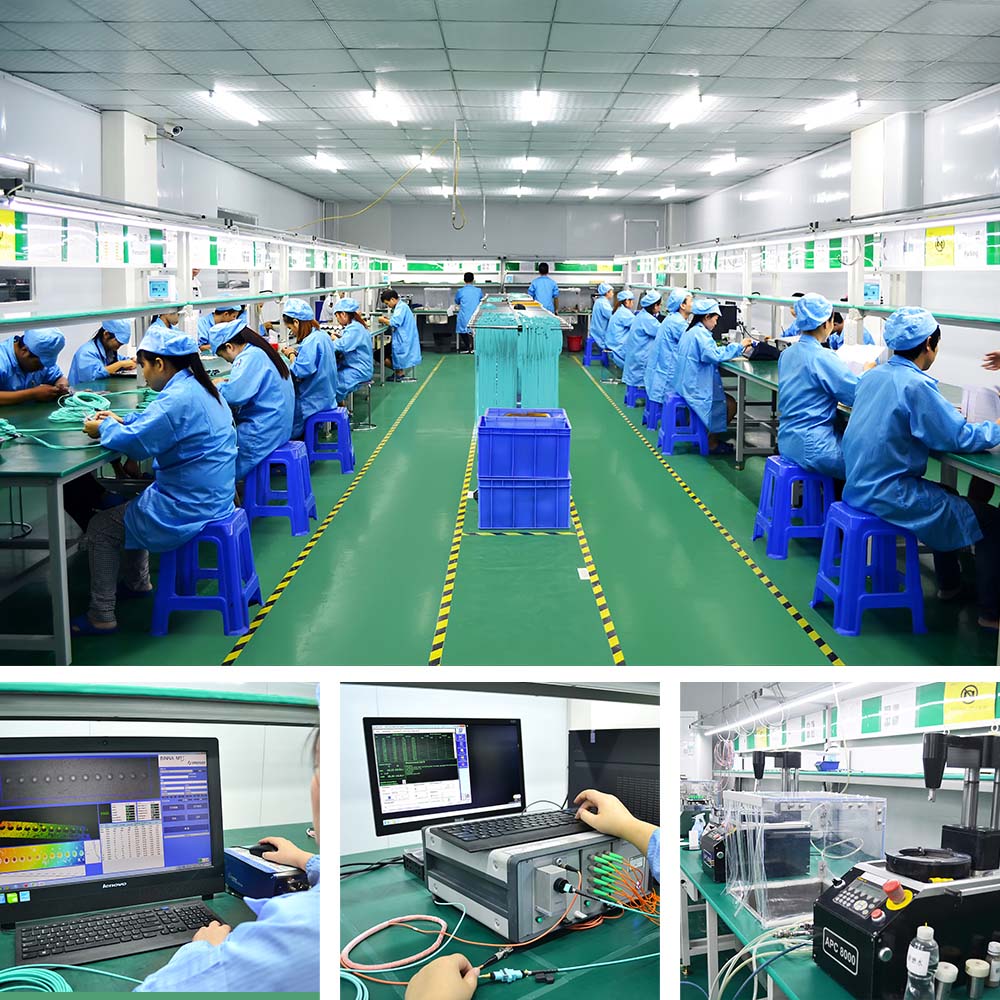 ---
---
Write your message here and send it to us